Oily skin is a big hassle that makes it difficult to choose the right makeup products. Everything you wear on your face comes off and your face starts glimmering in an oil bath. Finding the right & best foundation for oily skin in India doesn't come down so easy and you need to struggle a lot to find the perfect shade. 
So, here in this article, we are going to provide you the details about the 15 Best Foundations For Oily Skin. Given below are some best formulas, which your oily skin will highly endorse.
#1. Best Foundations For Oily Skin in India : Revlon Colorstay Makeup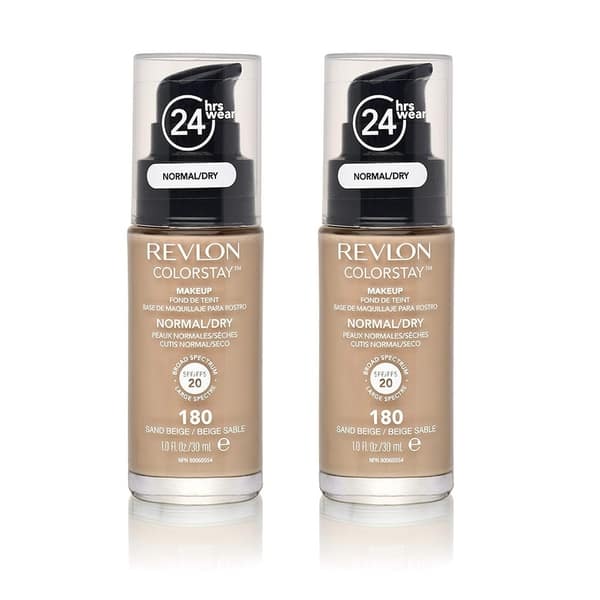 The first foundation of our list of the best foundations for oily skin is Revlon Colorstay. Formulated using salicylic acid, the Revlon Colorstay foundation consists of 41 distinct shades to help oil control for all skin tones. While gliding smoothly on the skin, the foundation renders a flawless finish that stays all day long.

The foundation does not settle into fine lines or accumulates around pores and withstands greasiness and oil. Try the Revlon Colorstay foundation for normal and oily skin, and Revlon photo-ready insta-filter foundation for flawless skin.
#2. Maybelline
Let your foundation do the magic and make your skin look refreshed and flawless with no blemishes or scars with the Maybelline lightweight foundations for oily skin. The incredible coverage of the Maybelline foundations will mesmerize you. Furthermore, the foundation is lightweight and consists of micro-powders, which absorb excess oil from your skin to impart a poreless and matte looking finish.
Let the Maybelline SuperStay Full coverage foundation, which is available in 28 shades be your secret weapon for oily skin. Don't miss out on the Fit me- matte plus poreless foundation, shine-free plus balance stick, and Dream Matte Mousse by Maybelline as they are considered as the best foundations for oily skin in India.
#3. L'Oreal Paris
Make skin look smoother while controlling oil with the formula of Loreal foundations, which contain dimethicone. The 'shine defy blotting centers' soak the excel oil and give your skin a matte finish. The Loreal foundations are creamy and lightweight which glides on your face smoothly to hide all your imperfections.
Try the two Loreal Paris foundations for oily skin – Infallible Pro-Matte Foundation and Infallible 24H fresh wear foundation which is known to be the best Indian foundation for oily skin with an added advantage of matte finish.
#4. CoverGirl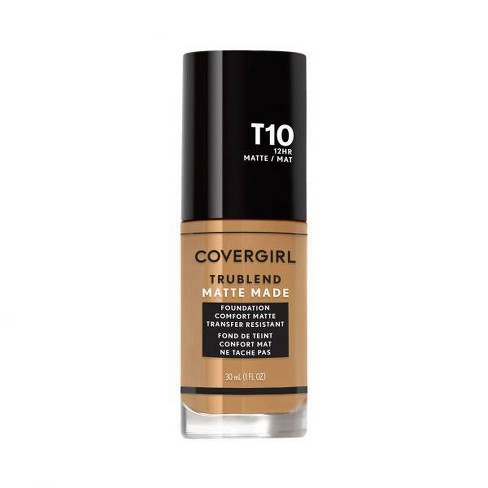 Get impressive coverage without making your skin feel heavy, greasy, or oily. The matte finish and the non-existent feel of the foundation will delight you. Get powdery finish without any tackiness, stickiness, or weird smell with the CoverGirl foundations.
Give a shot to the supreme shine control formula of Covergirl outlast Stay Fabulous three in one foundation, and Covergirl clean matte liquid foundation, and CoverGirl clean oil control foundation for your oily skin.
Suggested Read: Best Primers For Oily Skin
#5. Best Foundations For Oily Skin In 300: Mark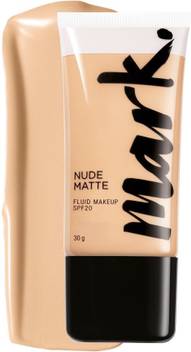 The mark foundations are an excellent 'must-have' products if you have oily skin. It not only prevents oil build-up but also provides full coverage and glides smoothly on the skin. It provides a nice matte and smooth finish to your oily skin and doesn't feel heavy on your skin. Get an impressive matte finish with the Mark Powder Buff Natural Skin foundation.
#6. Rimmel
Looking for the best foundation for your oily skin? Rimmel has brought a formulation for oily skin which is worthy of a notable mention. The Rimmel foundations will suit all the requirements of your oily skin. Get a natural finish with the Rimmel foundations, which blends perfectly with your skin and reduces pores.

Try the Wake me up foundation and Stay Matte Liquid Mousse foundation by Rimmel to get the perfect skin.

#7. Nyx
The Nyx foundations work excellently on oily skin. It provides full coverage within making your skin appear chalky, or powdery. That's not all! The foundations of Nyx come in a wide range of shades to cater to the needs of all skin tones with great coverage and are one of the best foundations for oily skin in India.

Try the fantastic formulations from Nyx for oily skin such as the Nyx Stay Matte But not the flat powder foundation one, and Nyx professional make-up stay matte.

Also See: Best hair conditioners of India
#8. Dior
Give thanks to Dior tor the buildable coverage, which is a great choice for everyday use. Keep your oil at bay with the exclusive complex from Dior, which neutralizes shine with its absorbent beads. Restore the moisture and balance of your oily skin with the Backstage Face and Body Foundation and Forever skin-caring matte foundation by Dior.

#9. Clinique
Good news for your sensitive skin! An exclusive formula, which takes away the excess of shine from your face while the mineral oil nourishes your skin and is among the best foundations for oily skin. The Clinique foundations come in exciting shades to please every skin tone.

Try the different shades of stay matte sheer pressed powder foundation and Clinique super balanced formula.

#10. Estee Lauder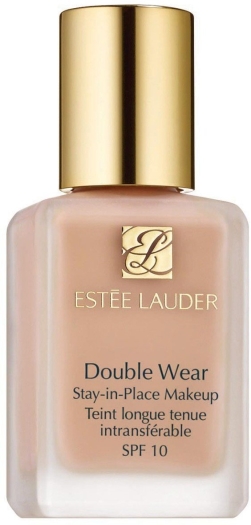 Try the exciting range of Estee Lauder foundation and nourish your skin while hiding your blemishes and scars. The best part about the creamy formula is that it does not get cakey. Get the matte look for your skin with the Estee Lauder Double Wear stay in place foundation and Estee Lauder Daywear matte.
Checkout : Travel Hair Tips

#11. Smashbox
A recommend formula that does not sit in your skin but melts in your pores to give a natural look. The foundation control-shine and blends perfectly with your skin. Control your sheer with the Smashbox skin 15H wear hydrating formula and studio skin which is best foundations for oily skin full coverage 24H makeup.

#12. Bare minerals
Get the desired coverage with the Bare minerals foundation. The formula consists of minerals, which are clinically proven to absorb excess oil from your skin.

Get Breathability of powder and flawlessness of a liquid with the Bare minerals matte loose powder mineral foundation and matte foundation broad.

#13. Hourglass
Providing an effective option for oily skin, the liquid foundation gives a soft matte finish and is regarded as the best foundations for oily skin. Control oil production of your skin with the hourglass immaculate liquid powder foundation and seamless finish liquid .
Must Read : Shampoos in India For Hairfall
#14. AJ crimson
Help your skin to remain hydrated and balanced with the creamy formula of AJ Crimson foundations. It makes the skin look non-powdery, supple and non-greasy and is the most widely used top foundation for oily skin with full coverage.

Give a shot to Dual skin crème foundation and give a matte finish to your skin.

#15.Laura Mercier

Your oily skin is going to love the natural finish with adjustable coverage by Laura Mercier. Say goodbye to oily skin while filling in pores and reducing the appearance of fine lines with Flawless fusion ultra-long wear foundation and oil-free silk creme photo edition Makeup by Laura Mercier.

Too much shine due to the oil bath makes the skin look greasy. Choose a dry product and boom, it cakes up around pores and blemishes. Finish, texture, and ingredients are factors that need consideration while picking the best formula for your skin. Do not be in a haste, and make the right choice!